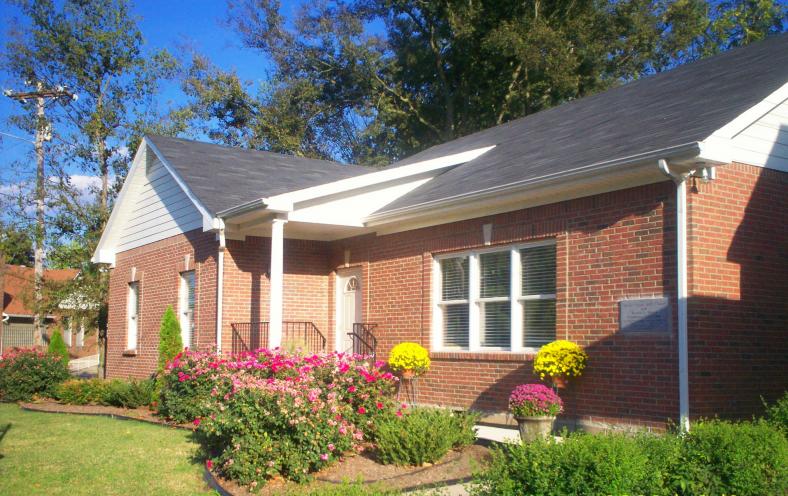 The Bazelia S. Harris Community Life Center was completed and dedicated May 6, 2007 for serving the needs of the community. With a generous "trust" by Mrs. Bazelia S. Harris, a life-long member of Shorter Chapel, the vision of this Community Life Center was formed. Through faith and prayer, Shorter Chapel moved forward under the pastoral leadership of The Rev. Dr. Charlotte Blake Sydnor, making the vision become a reality and relevant.
From its humble beginnings, Shorter Chapel has reached out in the community for over 140 years. Many committed people, both past and present, religious and civic have contributed their treasure, time, and talent to make this Community Life Center "a welcome center" and "a light of hope", for reaching , renewing and rebuilding.

The Bazelia S. Harris Community Life Center is available for rental. Organizations and individuals looking to hold weddings, receptions, concerts, rehearsals, conferences, video productions and meetings in a unique public space will feel right at home in our Community Life Center.
This historic landmark provides both grand and intimate spaces and some premium amenities, all lending warmth and ambiance to your special event. Space includes full kitchen with dishwasher and microwave, and space to be used for dressing or staging areas.

PLEASE NOTE: Reception spaces include long tables and chairs, but the rates do not include security deposits or cleanup fees.
Fee: Organizations using the Community Life Center for special events are required to pay a fee to support the work of the church. Half (1/2) day rental fee is $35, a full day rental fee is $75.
To rent the Bazelia S. Harris Community Life Center, please complete the form below or contact the Shorter Chapel Church directly at (615) 790-6611 to check availability and make arrangements.