Thank You For Visiting Our Site!!!
We are honored to know that you have stopped by for a visit.
- We hope you will take a few minutes to get to know us better.

Historic Shorter Chapel African Methodist Episcopal Church
255 Natchez Street Franklin, Tennessee 37064
Phone: (615) 790-6611
...In the Heart of the Natchez Community

"A Church with a Heart for Christ and Community"





________________________________
The Rt. Rev. Jeffrey Nathaniel Leath
Presiding Prelate of the 13th Episcopal District

The Rev. Sydney F. Bryant
Presiding Elder, North Nashville and South Nashville Districts

The Rev. Dr. Kenneth H. Hill
Pastor, Shorter Chapel African Methodist Episcopal Church


"The foundation has been laid, the direction is set, and we're moving forward in the Vision of Richard Allen and Christ Jesus!"

JOIN THE MIGHTY MEN OF SHORTER
FISH FRY AND YARD SALE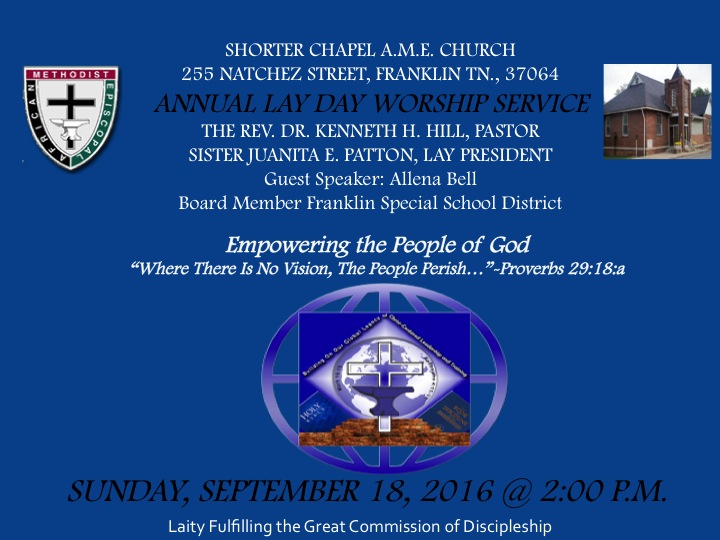 GOOD FOOD
GOOD FUN
GREAT FELLOWSHIP
SATURDAY JUNE 4TH - 8AM-3PM
SHORTER CHAPEL AME CHURCH ~ BAZELIA S. HARRIS COMMUNITY LIFE CENTER
263 NATCHEZ STREET ~ FRANKLIN, TN. 37064

We would love to see you there!!


The Doors of the Church Are Still Open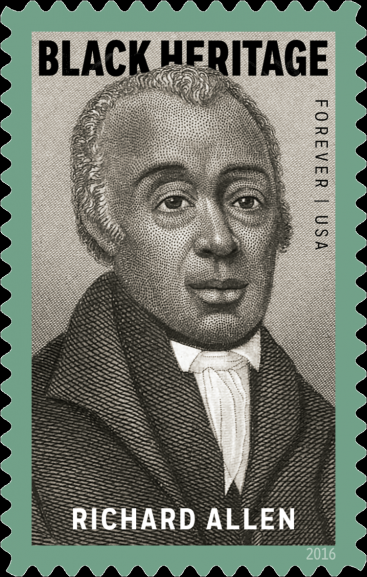 The stamp will be publicly unveiled on February 2, 2016.
60-80 million stamps will be initially produced and available for order 6-8 weeks prior to the unveiling.
#WEAREAME

You are welcome to join us each Sunday
at our 10:00 am Worship time.
- We look forward to seeing you soon!

BIBLE STUDY - EACH WEDNESDAY @ NOON
Join with Fellow Christians for Worship
WE OFFER WORSHIP SERVICES EACH SUNDAY:
Sunday Church School - 9:00 A.M.
Sunday Morning Worship - 10:00 A.M.


*All activities take place at Shorter Chapel AME Church unless otherwise indicated*




Opportunities are available in Metro Nashville for 911 Operators. Contact Ricci Gardner at 615 559 8465.
Starting salary $30,000.00 annually.


Got Questions?
If you have questions prior to your visit or need directions to
Historic Shorter Chapel African Methodist Episcopal Church please contact us:
Phone: (615) 790-6611 | Email:


Whether you are new to the Franklin/Williamson County area
or just visiting our website.
It is a joy to extend a welcome to you.

We invite you and your family to join us in our Sunday Service and Church School.
We are delighted that you took the opportunity to visit our online presence.
We hope that this site provides you with the information and spiritual experience
that will be valuable and meaningful to you.
If you are looking for a place to worship and praise the name of Jesus,
please consider Historic Shorter Chapel A.M.E. Church
and make your journey our way.

We would love the opportunity to fellowship with you.
Our church doors are open and ready to receive you.
The Rev. Dr. Kenneth H. Hill, and First Lady, Dr. Roberta Hill
and the entire Shorter Chapel A.M.E. Church Family, Welcome YOU!


Live Well ~ Live Blessed
(Mark 5:34, MSG)