Thank You For Visiting Our Site!!!
- we hope you will take a few minutes to get to know us better.


Historic Shorter Chapel African Methodist Episcopal Church
255 Natchez Street Franklin, Tennessee 37064
Phone: (615) 790-6611
...In the Heart of the Natchez Community

"A Church with a Heart for Christ and Community"
__________________________________


The Rt. Rev. Jeffrey Nathaniel Leath
Presiding Prelate of the 13th Episcopal District

The Rev. Walter W. Reid, Jr.
Presiding Elder of the South Nashville District

The Rev. Dr. William Webster Easley, Jr., B.S., M.Div., D.D., LL.D.
Pastor, Shorter Chapel African Methodist Episcopal Church


"The foundation has been laid, the direction is set, and we're moving forward in the Vision of Richard Allen and Christ Jesus!"



Happenings At Shorter!
You Are Welcome! Come And Join Us!
BIBLE STUDY - WEDNESDAYS - 6:30 P.M.
BAZALIA S. HARRIS COMMUNITY LIFE CENTER OF SHORTER CHAPEL
Adjacent to the Church
263 Natchez Street
Franklin, Tn. 37064

July 10-12, 2014
13th Episcopal District Christian Education
Leadership Academy
Holiday Inn University Plaza
Bowling Green, Kentucky
GIVING GOD THE GLORY NO MATTER WHAT YOU ARE FACING
Witnessing a magnificent fireworks display, hearing a stunning symphony, or seeing a glorious sunset can evoke a response of praise.
But often, it's easier to praise a sunset than the Creator of the sunset.
In that same way, the difficulties of life often cloud our vision and keep us from praising God.
What can we do to restore a heart-attitude of praise?
THE NATURE OF PRAISE
Praise, according to the Scriptures, is an act of our will that flows out of an awe and reverence for our Creator.
Praise gives glory to God and opens us up to a deeper union with Him.
It turns our attention off of our problems and on the nature and character of God Himself.
As we focus our minds on God and proclaim His goodness, we reflect His glory back to Him.
The results can fill you with peace and contentment ( Isaiah 26:3) and transform your outlook on life.
REASONS TO PRAISE
Very simply, we praise God because He is worthy of our praise ( 1 Chron. 16:25;Rev. 5:11-14).
He is the Alpha and Omega, the Beginning and the End, the King of kings and Lord of lords.
He is our Creator, Provider, Healer, Redeemer, Judge, Defender and much more.
Another foundational reason to praise God is simple obedience.
The Bible says God is a "jealous" God who demands and desires our praise.
"You shall have no other gods before Me," says the first commandment ( Deut. 6:7).
As the psalmist said, "Let everything that has breath praise the Lord" ( Psalm 150:6).
As we praise God, we will discover incredible benefits for our lives.
That's because human beings were created by God to praise Him ( Isa. 43:7, Matt. 21:16).
Due to man's original sin, however, this relationship was disrupted.
Praising God helps restore us to that right relationship, for God actually dwells in the praises of His people ( Psalm 22:3).
As we draw near to the Father in praise, He draws near to us ( James 4:8).
Praise is also our ultimate destiny.
When the Lord Jesus Christ returns again to earth, all creation -- including prideful mankind -- will recognize His glory and praise Him (Phil. 2:9-11).





Join with Fellow Christians for Worship
WE OFFER WORSHIP SERVICES EACH SUNDAY:
Sunday Church School - 10:00 A.M.
Sunday Morning Worship - 11:00 A.M.
*Mid-Week Bible Study - Wednesday 6:30 P.M. @ Shorter Chapel Community Life Center
*All activities take place at Shorter Chapel AME church unless otherwise indicated*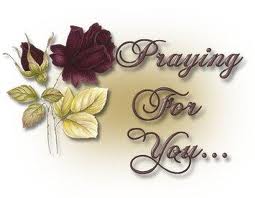 THE WEEKLY WORD FROM

Rev. Dr. William W. Easley, Jr., B.S., M.Div., D.D., LL.D.

Reach Up
"Yea, though I walk through the valley of shadow of death, I will fear no evil."

The journey each of us walks is not always a meadow full of flowers. Sometimes it is a journey up a mountain, loose rocks and steep inclines.

We so often lose sight of the beautiful scenery because of our attempts to hold on. We have to struggle with many things in this world that makes us feel alone.

Arthritis grips us tight and wrenches pain from within. Diabetes cuts our feelings ulcerates our skin. Cancer files away at the cells of our body and leaves us weak. Blindness takes away our vision and paints our world black. Mental disabilities hold our thoughts and leave us in a lonely room. Cruelty of others cuts our hearts and leaves us empty.

We were born to celebrate, to reach up and believe. We were born to rejoice, to lift our hands to life. We were born to sing, to paint rainbows with our voice. We were born to love, to hold the hands of gentleness. We were born to share, to be a blessing to those around us.

Reach up, my friend and believe for that is God's dream. Lift your hands, my friend and live for that is God's purpose. Paint your world, my friend with songs for that is God's compassion. Hold on, my friend with gentleness for that is God's love. Bless those around you, my friend for you are God's gift.

No less than a flower planted by angels and nurtured by the hands of God.
Author Unknown



What is God telling you?

What is God telling you with the problems He permits in your life?

The problems you face will either defeat you or develop you depending on how you respond to them. Unfortunately most people fail to see how God wants to use problems for good in their lives. They react foolishly and resent their problems rather than pausing to consider what benefit they might bring.

Here are five ways God wants to use the problems in your life:
God uses problems to DIRECT you. Sometimes God must light a fire under you to get you moving. Problems often point us in a new direction and motivate us to change. Is God trying to get your attention? "Sometimes it takes a painful situation to make us change our ways." Proverbs 20:30 (GN)
God uses problems to INSPECT you. People are like tea bags. If you want to know what's inside them, just drop them into hot water! Has God ever tested your faith with a problem? What do problems reveal about you? "When you have many kinds of troubles, you should be full of joy, because you know that these troubles test your faith, and this will give you patience." James 1:2-3 (NCV)
God uses problems to CORRECT you. Some lessons we learn only through pain and failure. It's likely that as a child your parents told you not to touch a hot stove. But you probably learned by being burned. Sometimes we only learn the value of something, health, money and a relationship. By losing it. "It was the best thing that could have happened to me, for it taught me to pay attention to your laws." Psalm 119:71-72 (LB)
God uses problems to PROTECT you. A problem can be a blessing in disguise if it prevents you from being harmed by something more serious. Last year a friend was fired for refusing to do something unethical that his boss had asked him to do. His unemployment was a problem - but it saved him from being convicted and sent to prison a year later when management's actions were eventually discovered. "You intended to harm me, but God intended it for good." Genesis 50:20 (NIV)
God uses problems to PERFECT you. Problems, when responded to correctly, are character builders. God is far more interested in your character than your comfort. Your relationship to God and your character are the only two things you're going to take with you into eternity. "We can rejoice when we run into problems they help us learn to be patient. And patience develops strength of Character in us and helps us trust God more each time we use it; until finally our hope and faith are Strong and steady." Romans 5:3-4 (LB)
Here's the point: God is at work in your life-even when you do not recognize it or understand it. But it's much easier and profitable when you cooperate with Him.
"YOU ARE BLESSED -- THERE'S NO NEED TO BE STRESSED!"
Author Unknown


Independence Day Prayer
Dear Lord,
There is no greater feeling of liberation than to experience the freedom from sin and death that you have provided for me through Jesus Christ. Today my heart and my soul are free to praise you. For this I am very thankful.
On this Independence Day I am reminded of all those who have sacrificed for my freedom, following the example of your Son, Jesus Christ. Let me not take my freedom, both physical and spiritual, for granted. May I always remember that my freedom was purchased with a very high price. My freedom cost others their very lives.
Lord, today, bless those who have served and continue to give their lives for my freedom. With favor and bounty meet their needs and watch over their families.
Help me to live my life in a way that glorifies you, Lord. Give me the strength to be a blessing in someone else's life today, and grant me the opportunity to lead others into the freedom that can be found in knowing Christ.
Amen
May Christ Jesus bless you and keep you in His grace and love.




Got Questions?
If you have questions prior to your visit or need directions to
Historic Shorter Chapel African Methodist Episcopal Church please contact us:
Phone: (615) 790-6611 | Email: hsccame@bellsouth.net

Whether you are new to the Franklin/Williamson County area
or just visiting our website.
It is a joy to extend a welcome to you.

We invite you and your family to join us in our Sunday Service and Church School.
We are delighted that you took the opportunity to visit our online presence.
We hope that this site provides you with the information and spiritual experience
that will be valuable and meaningful to you.
If you are looking for a place to worship and praise the name of Jesus,
please consider Historic Shorter Chapel A.M.E. Church
and make your journey our way.

We would love the opportunity to fellowship with you.
Our church doors are open and ready to receive you.
The Rev. Dr. William Webster Easley, Jr., and First Lady, Mrs. Ora L. Easley
and the entire Shorter Chapel A.M.E. Church Family, Welcome YOU!


Live Well ~ Live Blessed
(Mark 5:34, MSG)