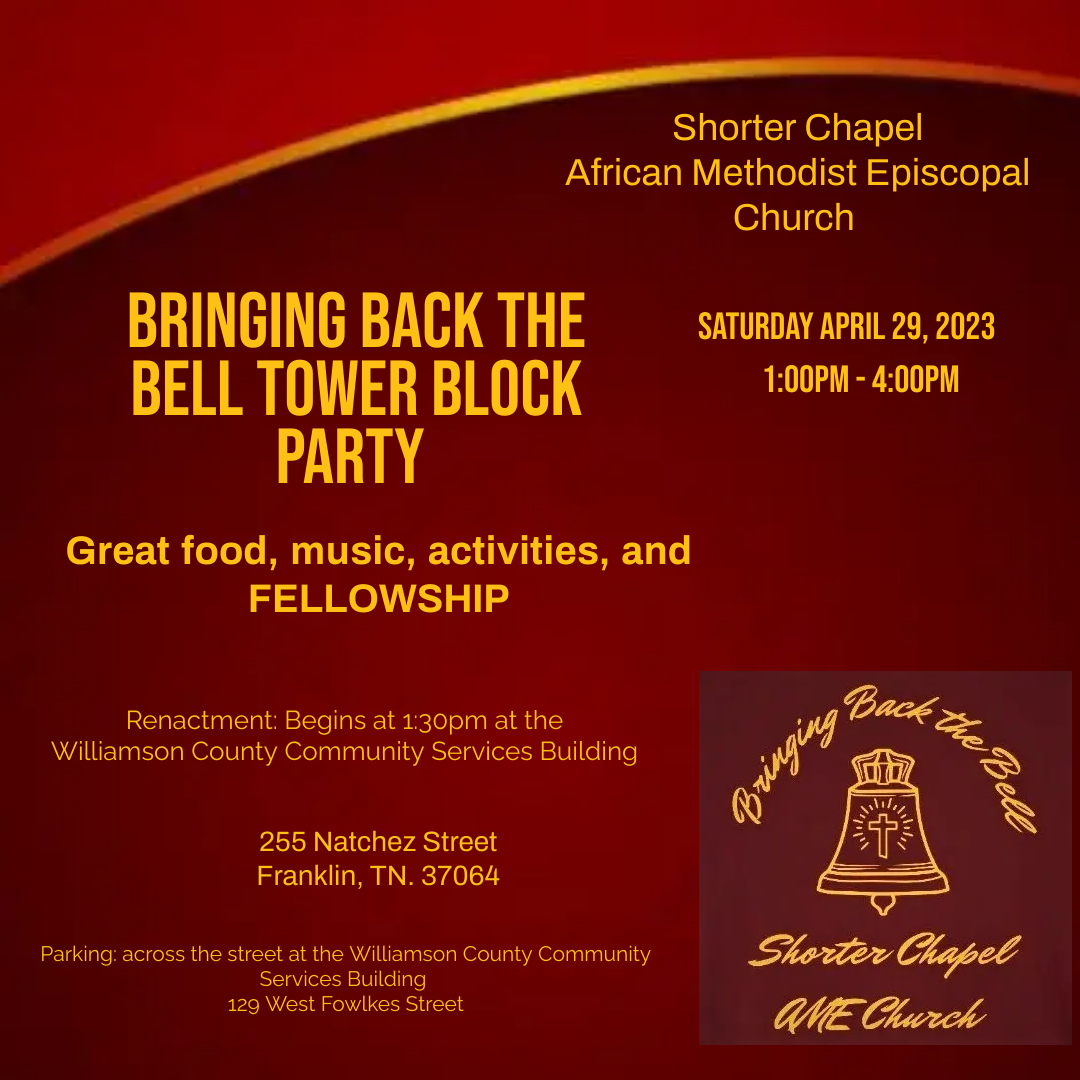 SHORTER CHAPEL AME CHURCH
"A tie to the Past and a Link to the Future"
Whether you are new to the Franklin/Williamson County area or just visiting our website, it is a joy to extend a welcome to you!
We are delighted that you took the opportunity to visit our website. We hope that this site provides you with information and spiritual experience that will be valuable and meaningful to you. If you are looking for a place to worship and praise the name of Jesus, please consider Historic Shorter Chapel AME Church and make your journey our way.
We would love the opportunity to fellowship with you. Our church doors are open and ready to receive you.
 Sunday Worship Services
Church School - Sundays at 6:30 p.m.
Call in to join us - 605-313-4822 access code 464624#
Worship Service - Sundays at 10:00 a.m.
You can also follow us on Facebook and watch our services live!
The Rt. Rev. E. Anne Henning-Byfield, Presiding Prelate of the 13th Episcopal District
The Rev. Sydney F. Bryant, Presiding Elder, North Nashville and South Nashville Districts
The Rev. Kenneth H. Hill, Ph.D., Pastor, Shorter Chapel African Methodist Episcopal Church